Our Team
Directors
Thomas Lang – Founder – Executive Director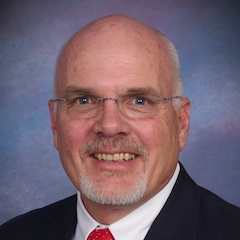 President, Lang Development and Consulting Inc. – A seasoned executive with over thirty-five years of building and managing multi-million-dollar construction and materials companies and projects in domestic and international markets. Acknowledged for an ability to interface with foreign governments, comply with international regulations, create positive relations with clients, and be well received by executive leadership to develop, manage, and complete projects that return profit margins that meet or exceed projections.
Extremely knowledgeable of customs and business practices in the USA, Middle East, and Central European countries. International Projects: developing and managing numerous surface mining operations, hot mix asphalt, ready mix and block facilities, along with construction and consulting services have been completed in the countries of: Ukraine, The Kingdom of Saudi Arabia, United Arab Emirates, Kuwait, Poland, and Russia.
Robert Keeley – Treasurer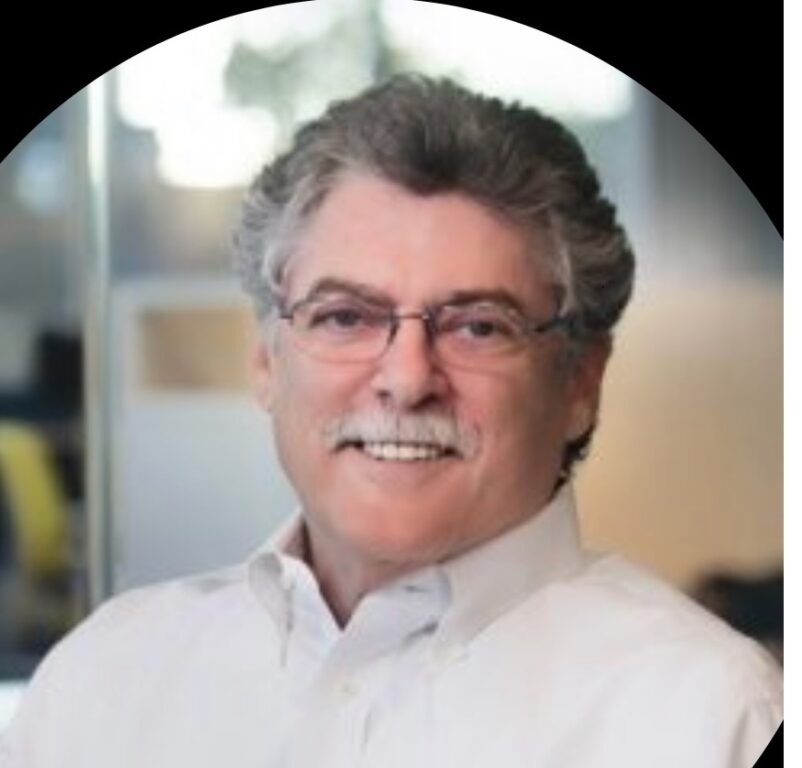 Robert Keeley's experience included positions in public accounting and corporate financial management in the 70's and 80's. In those roles he consulted with senior management in a variety of construction-related industries, including steel (rebar) manufacturers and various building product suppliers, including one company focused on export of steam management products through ARAMCO. Moving to a new career in the 90's, he held positions in sales management and consulting in the built environments industry. His experience includes consultative engagements with clients in corporate, healthcare, and higher education. He also holds certification as an instructor of a leading program focused on major project management with a primary focus on understanding the focus of the varied influencers involved in major projects. Now retired, he welcomes the opportunity to work with the RUAI board and management team to ensure that the organization achieves its stated near and long-term goals for Ukraine's recovery. He holds a BSBA degree from Babson College, acknowledged as the nation's leading educational institution with a focus on Entrepreneurship.
George K. Foster, M.S., P.G. – Secretary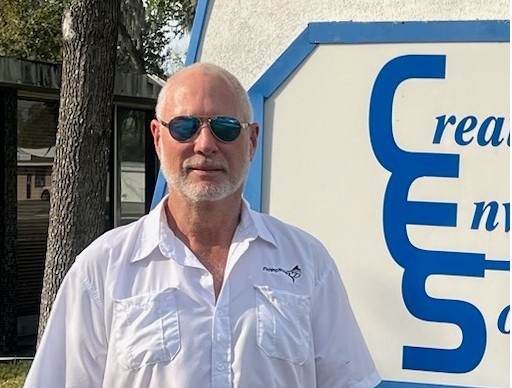 President/Owner/Senior Project Manager, Creative Environmental Solutions, Inc. (CES), Brooksville, Florida
CES is responsible for management of interdisciplinary environmental, engineering, and geological projects, including contamination assessments, feasibility studies, sinkhole evaluations, rock and mineral prospecting, land development ventures, mining operations, and permitting (e.g., water use, environmental resource, industrial waste, air, water use, NPDES).
Mr. Foster Specializes in Geology, Hydrogeology, Environmental Permitting, Contamination Assessment, Storage Tank Management, Groundwater Studies, Environmental and Exploration Drilling, Mineral Prospecting, Phase I/Phase II Environmental Site Assessment, Clay and Industrial Mineralogy, Portland Cement Chemistry, Waste Solidification/Stabilization
Education: MS in Geology, 1985, University of Florida. Graduate GPA 4.0/4.0 – BA in Geology, 1981, University of South Florida.
REUNITE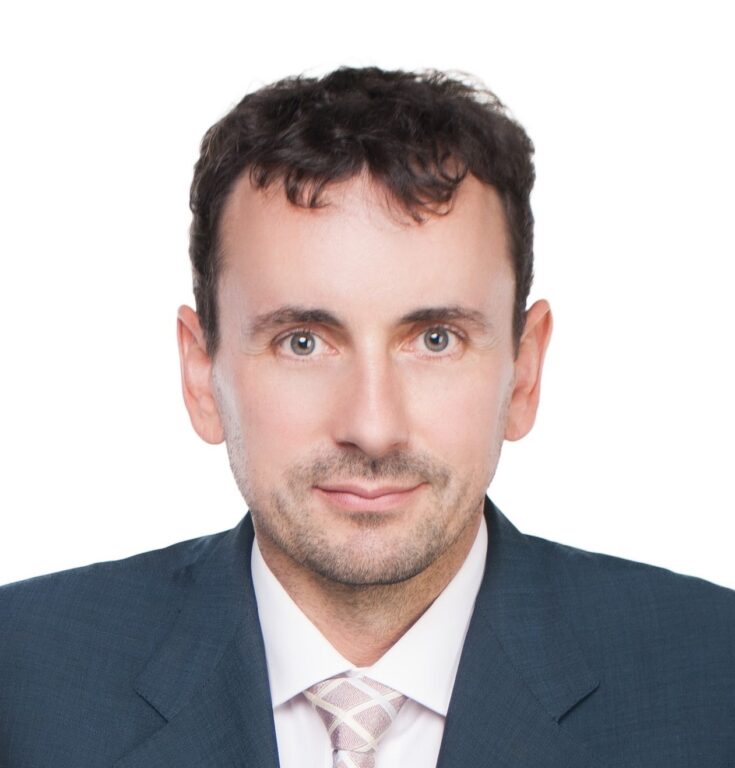 REUNITE's Ukraine Project Manager – Alexander's professional experience and knowledge has been instrumental in assisting Rebuilding Ukraine Association Inc. (RUAI) in Ukraine during the startup of the REUNITE education program.  His passion to give back and help Ukraine has enabled RUAI to connect with many of its education stakeholders in Ukraine.  We at RUAI look forward to his guidance into the future.
Alexander O. Rotov is the Chairman of GERZ HOLDING, a privately held Group of Companies. The company focus is construction and development within Eastern and Western Europe and specializes in energy-saving management, and alternative investments across Ukraine. In addition, Alexander was a member of European Economic Senate (EES), the Senator of EES from Ukraine from 2015 to 2020.
Alexander's management experience totals almost 30 years across different industries, including coal mining, heavy industry, construction, and development. Prior to founding GERZ HOLDING in 2011, Alexander joined the Board of Directors of GERZ CONSTRUCTION LLC in 2006, as its main shareholder, and initiated the establishment of GERZ Construction Group of Companies, achieving a prominent position on the Ukrainian construction and development market.
Alexander graduated from Donbas National Academy of Civil Engineering and Architecture in 1996 and holds a Presidential MBA from Kyiv Business School (2008)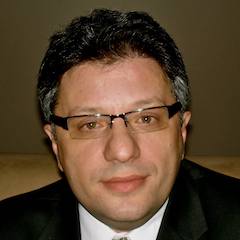 Rebuilding Ukraine Agency – Alexander is the co-founder and Chairman of the Board of the Rebuilding Ukraine Agency and of Broad Street Capital Group, Alexander M. Gordin has served as an advisor to a number of public and privately held businesses, spearheading development, financing and management of communications, automotive services and alternative energy companies. With a significant number of cross-border financing assignments, as well as numerous mergers, acquisitions and divestitures to his credit, ranging in size from $0.3 to $444 million, Mr. Gordin possesses substantial negotiation skills and forensic due diligence tools. Mr. Gordin is an international merchant banking professional with over 20 years of C-level experience providing cross-border strategic advisory services in the areas of export finance, international project finance, risk mitigation and business development. Clients include foreign governments, Fortune 500 corporations, municipalities and state enterprises. He has strong entrepreneurial instincts, combined with leadership and strategic skills as well as transactional and negotiations experience in over 30 countries. See More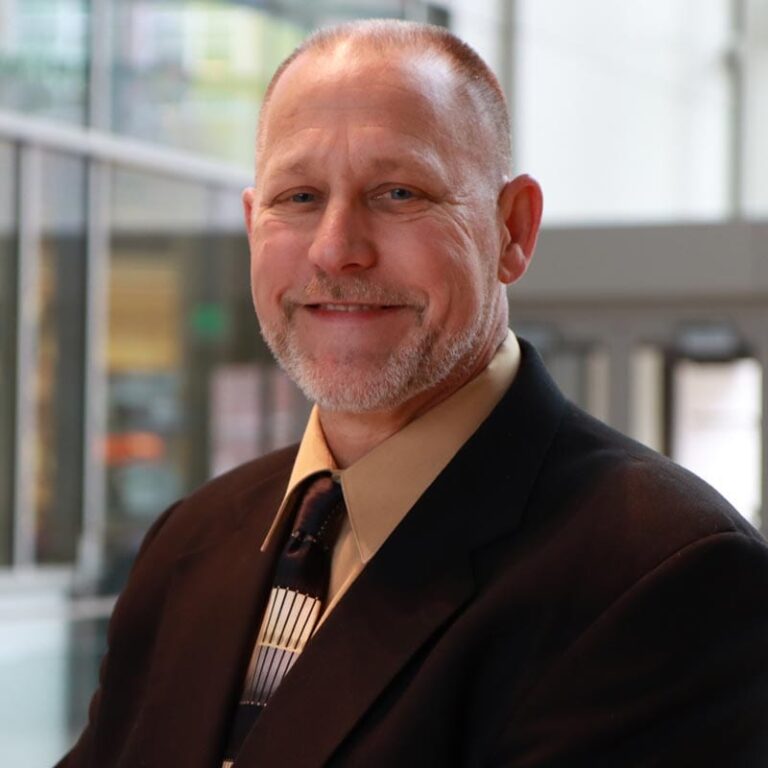 The University of Florida, M.E. Rinker, Sr. School of Construction Management – As director, Robert leads the day-to-day operations of the Rinker School. He spends much of his time engaged with industry partners while supporting faculty, staff, and students in keeping the School as one of the most reputable construction management programs in the country while maintaining its global recognition.
Prior to his return to UF in July 2020, he served as a Senior Associate Dean for Globalization and Global Fellow at Purdue University. As senior associate dean, he was responsible for the overall strategic planning and execution of all international activities on behalf of the Purdue Polytechnic. He provided leadership for more than a dozen global collaborative partnerships across four continents. Robert was recognized with the Purdue's 2019 Global Vision Award for his accomplishments in globalization. See More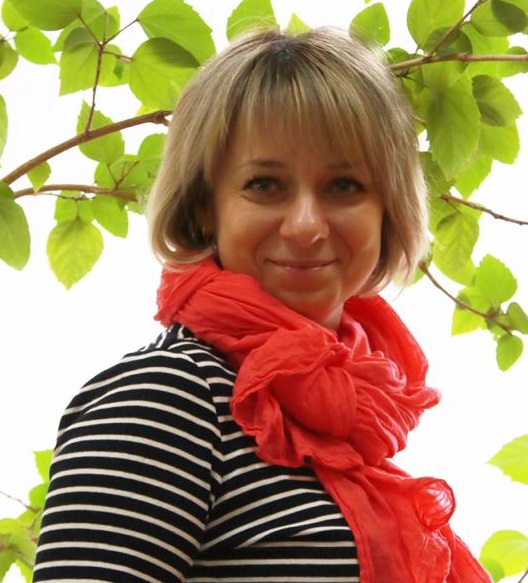 Kyiv National University of Construction and Architecture – Olena Bondar is a full member of the Academy of Construction of Ukraine – head of the department of scientific and pedagogical personnel for the construction industry; valid member of the Academy of Higher Education of Ukraine; Scholar of the award of the Parliament of Ukraine for the most talented young scientists (2014-2015); Laureate of the Budnikov Award of the Academy of Construction of Ukraine (2014).
Honored with her mention in the "Book of Honor" of the KNUCA (2003); Certificate of Appreciation from the Ministry of Education and Science of Ukraine (2015); Certificate of Appreciation from the Mayor of Kyiv (2016); Medal of the Construction Chamber of Ukraine "Golden Trowel" (2020); Medal of the National Academy of Sciences of Higher Education of Ukraine "For achievements in scientific and pedagogical activities" See More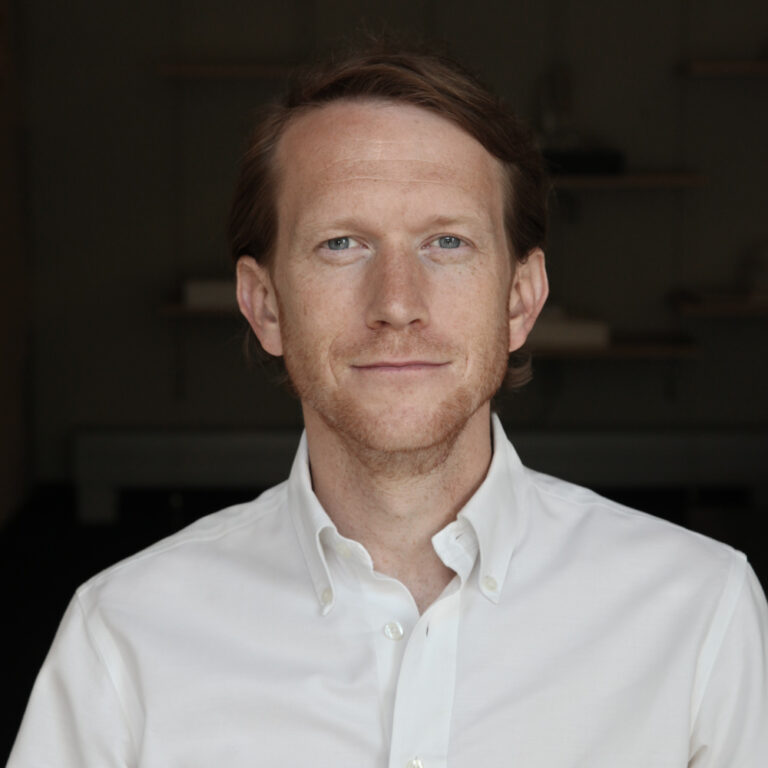 Kuryłowicz & Associates – Marek graduated from SWPS University of Social Sciences and Humanities in Warsaw, 2011 . Chairman at Kuryłowicz & Associates architectural design studios ( Warsaw, Wrocław ) since 2011 .
Within the area of his responsibilities among others are business development of the company as well as representing it in the process of negotiations during the phases of holding consultations at the consecutive phases of the K& A projects . Participant of numerous international conferences and debates where he was representing the company , among others : at the World Architecture Festival , Amsterdam 2019 , presenting the project done by the studio of Polish Antarctic Station on King George Island and at the World Architecture Festival 2022 in Lisbon where he presented realized building of Department of Linguistics and Neofilology of University of Warsaw in Warsaw , nominated in the public education building category , as Festival finalist .
Right now involved in the project of Central Communication Port ( CPK ) in Baranów , Poland performed by Foster + Partners with Kuryłowicz & Associates as the Polish partner .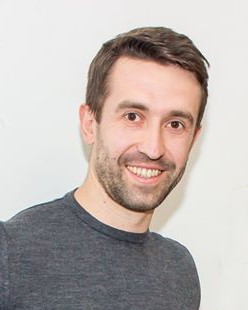 Kharkiv National Automobile and Highway University Anton is Vice-dean of Internationl students faculty, KhNADU
Ph.D., Associate Professor
Associate Professor of the Department of "Construction and Road Machines" of the Kharkіv National Automobile and Highway University.
The field of scientific activity is the creation of energy-efficient road construction machinery, both in the design of new machines and in the modernization of existing ones, the development of hydro-accumulating systems, the improvement of fuel efficiency and environmental friendliness of machines, and the development of hybrid drives for machines.
The research results are presented in more than 100 publications, including 47 articles in scientific specialized publications in Ukraine, 7 articles in periodicals included in the Scopus and Web of Science scientific databases, 17 articles in other scientific publications, and 11 author's certificates. The author is a co-author of two monographs. See More
Rebuild Makariv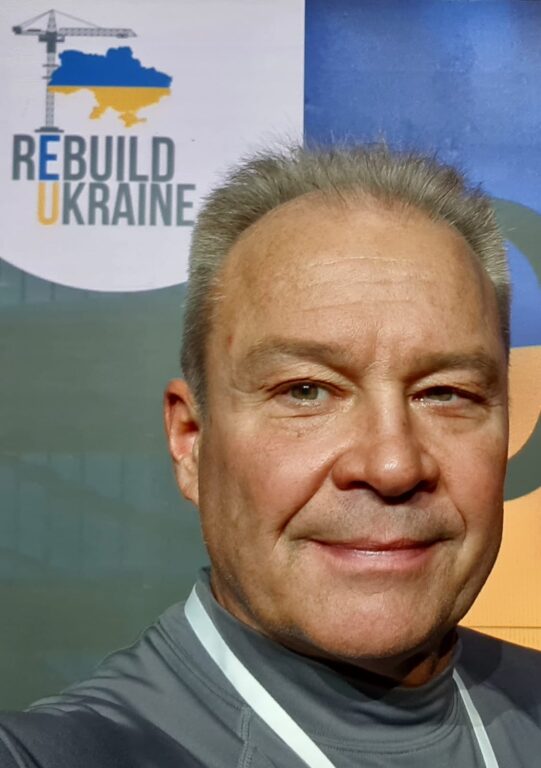 CEO and Founder Dibrova Farms LTD, Rivne and Lviv regions, Ukraine. A Master's degree in Industrial Engineering / Operations Research – Bachelor of Science Industrial Engineering. Roman is from the USA, Michigan and started working in Ukraine in 1992 he lives in Kyiv full time. With over 30 years' experience working though out Ukraine, his firsthand knowledge of developing and acquiring businesses in Ukraine is extensive.
– Languages: Fluent in English, Ukrainian, Russian, Spanish (moderate)



Advisors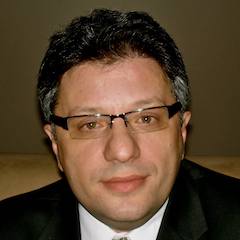 The co-founder and Chairman of the Board of the Rebuilding Ukraine Agency and of Broad Street Capital Group, Alexander M. Gordin has served as an advisor to a number of public and privately held businesses, spearheading development, financing and management of communications, automotive services and alternative energy companies. With a significant number of cross-border financing assignments, as well as numerous mergers, acquisitions and divestitures to his credit, ranging in size from $0.3 to $444 million, Mr. Gordin possesses substantial negotiation skills and forensic due diligence tools. See More
Mr. Gordin holds an Executive MBA from the Wharton School at the University of Pennsylvania and a B.S. in Management Information Systems from the Tandon School of Engineering at NYU.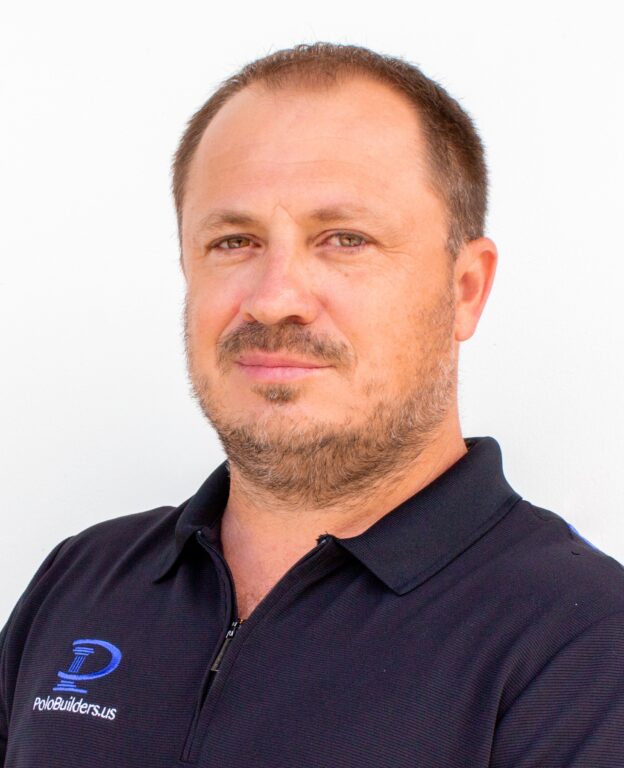 CEO of Polo Builders, INC., Val Stelmach was born in Rivne, Ukraine, and moved to the United States in his early teenage years. Val began his journey in construction shortly after joining the engineering program at the University of Illinois in Chicago. In 1998, Val decided to open his own construction firm, catering to both the commercial and residential markets. Val's work exceeds in quality, as he provides craftsmanship and design that stands the test of time.
Val has been raised all over the world, from Europe to the USA, and has a thorough understanding and knowledge of different backgrounds, leaving him well diverse. Val believes that building relationships is key in life. When you put in the right kind of effort, you will create an extraordinary and everlasting bond. Val's Ukrainian roots run deep, and he resonates with the people of Ukraine during this time of trial and tribulation. Val attempts to help Ukrainians in any way he can, and understands that his knowledge in the field of construction will play a vital role in rebuilding Ukraine.
Languages: Fluent in Ukrainian, English, and Russian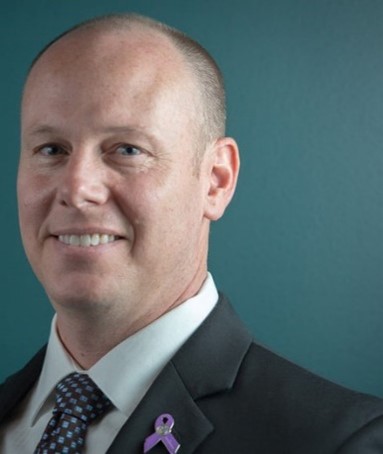 Robert Schmitz is a Representative to the United Nations Department of Global Communications with Pathways to Peace and has consultative status with the United Nations Economic and Social Council government body (ECOSOC). He is also the Founder and President of Think Greener, LLC, a global provider of educational content that fosters a sustainable and circular economy.
For 25+ years Mr. Schmitz has worked in the A&E industry practicing architecture and construction management with a specialty in sustainable design.
His passion is to help society and the built environment achieve a sustainable future. He has served as an advisor and board member to public and private organizations in New Jersey. He played an integral part in standing up two disaster- recovery programs located in New York and New Jersey. See more
Mr. Schmitz holds a Master of Architecture and a two-year Certificate in Sustainable Design from New Jersey Institute of Technology and a B.S. in Architecture from New York Institute of Technology.
Robert continues to be a leader in sustainability and the new economy. He believes that through education, new technologies, green jobs, local laws, increased public awareness, strengthened resiliency in communities, support from global governments and a level playing field we can achieve sustainability in the built environment.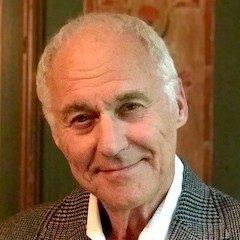 Mr. Bishop was a career foreign service officer with the US Department of State for twenty-two years. He was a political specialist focused on East-West issues from the height of the Cold War through its waning years and up to America's ultimate victory. He held senior positions in US Embassies in East Berlin and Warsaw, and in Washington, DC.
From 1985 to 1990 he headed an interagency committee under National Security Council auspices, charged with developing policy options to encourage reform in the Soviet Union and the then Soviet Bloc. After the fall of the Berlin Wall, Mr. Bishop retired from government. See more
Over the years his clients and teaming partners have come from the public and private sectors. They include IBM, Price-Waterhouse, the US Nuclear Regulatory Commission, Scientech, Inc., Garbersbau GmbH, Superfoss Construction A/S, and local and national government agencies and private firms in the Baltics, Russia, Ukraine and Central Asia.
Mr. Bishop holds a BA degree in International Affairs from Hunter College, City University of New York.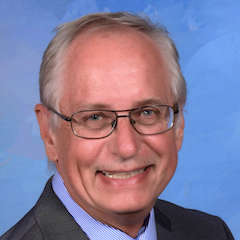 ANDREANSKY & ASSOCIATES, INC., Palm Harbor, Florida, Independent Consultant – 35 plus years' experience in the Design of Storm water Management, Industrial Process Systems. Storm Water Treatment and Management, Industrial Wastewater and Treatment Systems, Industrial Design of Process Systems for Concrete Ready-Mix Plants and Building Materials Manufacturing Facilities, Water Reuse and Disposal Systems, Industrial Ventilation, Waste to Energy Design, Remediation of Petroleum Contaminated Groundwater, and Soil (UST).
Bachelor of Science in Mechanical Engineering (G.P.A. 3.83/4.00) University of Michigan, USA
– Languages: Fluent in English, Slovak, Czech, and moderate Russian.
Intern
Alisa Rotova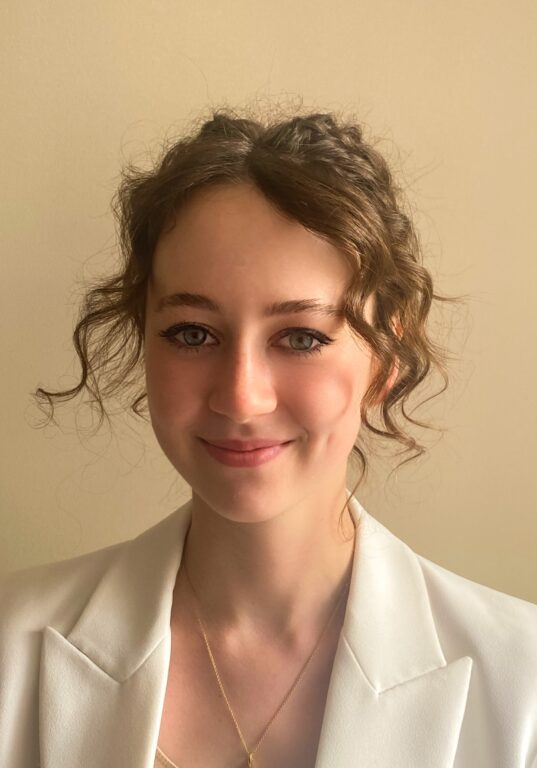 Alisa Rotova is from Ukraine and attends Parsons School of Design, The New School, studying Strategic Design and Management Program. She is a member of the Tau Sigma National Honors Society and a Global Democracy Ambassador Scholar.
While studying in the United States Alisa is volunteering at RUAI and helping the team get the REUNITE program started.
When at home in Ukraine Alisa works at Gertz Construction Corporation in Kyiv. Where she is working towards becoming an expert in operational design and strategy development, with a particular focus on green development and sustainability practices.