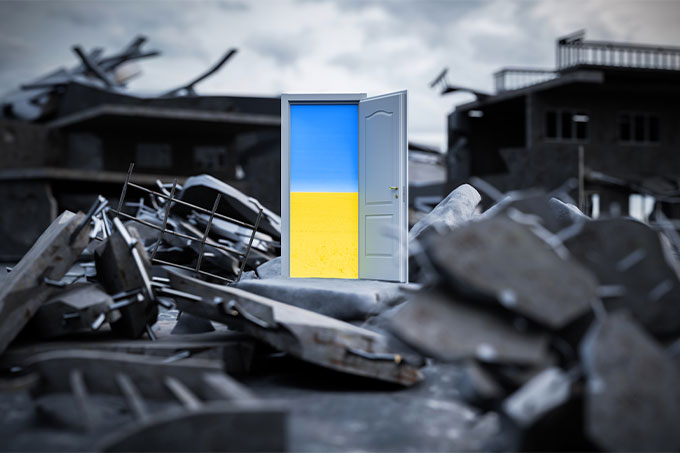 Since Russia's illegal invasion of Ukraine on February 24th of 2022, the war has brought the world a daily scenes of human tragedy and devastating loss. Relentless shelling, bombing and airstrikes have reduced many cities and towns to rubble.
According to the Ukraine's commission on human rights, Russia's military has destroyed almost 38,000 residential buildings, rendering about 220,000 people homeless. Nearly 1,900 educational facilities from kindergartens to grade schools to universities have been damaged, including 180 completely ruined. Other infrastructure losses include 300 car and 50 rail bridges, 500 factories and about 500 damaged hospitals, according to Ukrainian officials.
When Ukraine prevails in its struggle to protect its democratic country from Russian tyranny, it will need the help of all of its democratic allies in the world to rebuild its infrastructure.